The holidays are a great opportunity to spend time with your family to make memories you will cherish forever. If you're looking to take part in some Christmas festivities with the whole family, Halifax has a lot to offer! Check out all that's in store for Holiday Fun with our Christmas 2022 Ultimate Guide to Holiday Events Around HRM.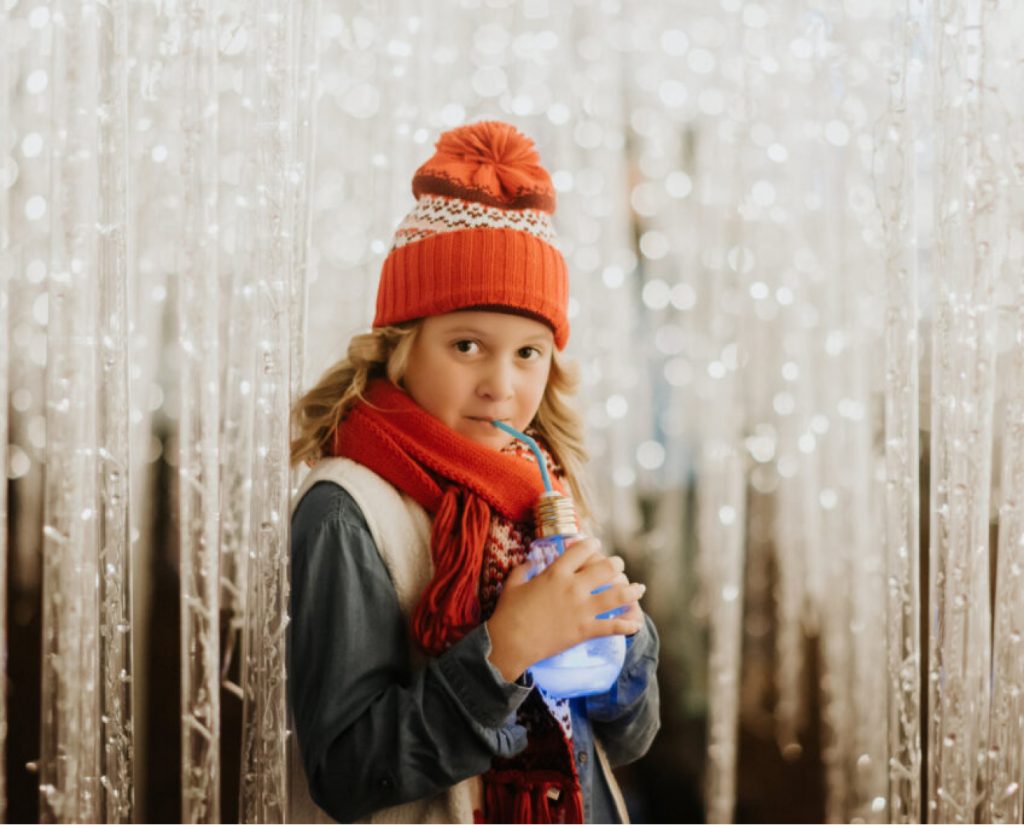 Glow Gardens
Celebrate the magic of winter with Glow Gardens Halifax – Santa's Lost Presents! Laugh, stroll, and play under the twinkle of a million lights as you explore the light gardens and illuminated structures. Let the playgrounds entertain the kids while you kick back at the licensed bar and enjoy food, beverages, and live music. Shop the vendor market, showcasing local artisans and boutique businesses.
Capture the perfect selfie under the glittering hanging lights, kick off your boots and dance to live entertainment, and swoop, jump or tap to change colours on their swings and hopscotch. The kids can bounce away on the bouncy farm and take a ride on Glen the Glow-comotive!
Halifax Parade of Lights
Kick-off the holiday season in Downtown, Halifax at the 27th annual SaltWire Halifax Parade of Lights. SaltWire is a proud Glow Gardens sponsor, and their parade features festive floats, musical acts, dancers, and the one and only: Santa Claus! The parade begins on Upper Water Street and ends on University Avenue & Robie Street, Halifax.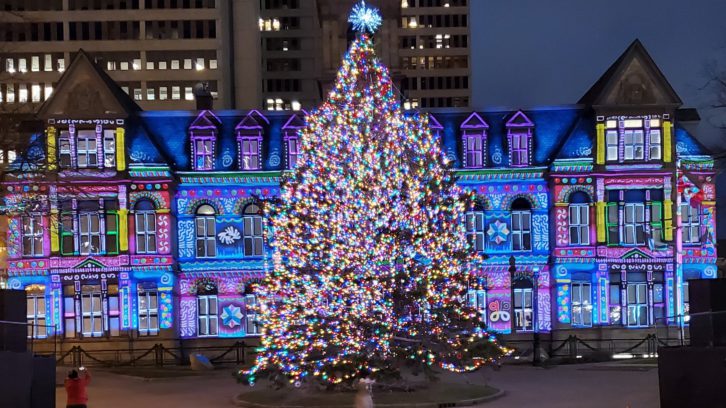 Halifax Tree Lighting
The Downtown Halifax Tree Lighting Ceremony is a family event you won't want to miss! The 2022 Halifax Christmas Tree Lighting event will be held on Saturday, November 26th in the Grand Parade. Santa will be making an appearance to help light the tree and a fireworks show will wrap up the evening. This is a FREE family event!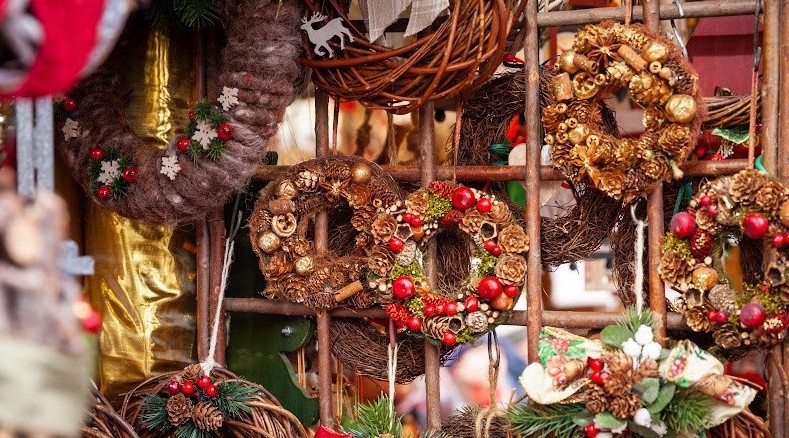 Christmas at the Forum
The most popular and longest running Christmas craft show in Eastern Canada, Christmas at the Forum features handmade and unique gifts from local artists. Christmas At The Forum has developed a well-earned reputation for presenting the largest, most diverse selection of quality crafts and art in the region, for creating a joyous, festive atmosphere conducive to selling, and for continuing to bring ever-larger crowds of enthusiastic buyers to the show each year.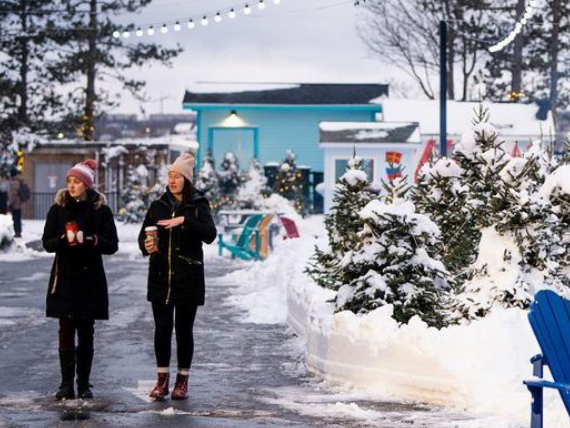 Evergreen Festival
Evergreen Festival is a 4-week-long outdoor winter showcase of Nova Scotian culture, food, spirits, craft, art, and memorable experiences to celebrate and embrace the essence of the season.
Local retailers, restaurants, hotels, attractions, public spaces throughout the Halifax region will offer holiday light displays and festive programming to create a festive feeling of celebration. This year's festivities will take place from November 25- December 18, 2022.