Christmas Light Festival
Christmas Light Festival & Market
Join us for a fun, one-of-a-kind, family-friendly indoor holiday light festival! Dazzling light gardens, glowing activities, delectable seasonal treats, and live entertainment are all in store for you at Glow.
Hartford
Connecticut Convention Center
100 Columbus Blvd.
Hartford, Connecticut. 06103.
Nov 25th, 2022 – Jan 1st, 2023
What is Santa's Perfect Gift?
What do you give the best gift-giver in the world?
This season, Santa's elves are in search of Santa's Perfect Gift!
Join Tinsel, Chestnut, Jingle, and Jangle on a yuletide scavenger hunt for the kids. And find out what will make Santa the merriest fellow this year.
Embrace the warmth of the season and feel the Christmas magic… under the twinkle of a million lights! Take pictures with loved ones, engage in glowing activities, munch on some delicious seasonal treats, and enjoy live entertainment at our holiday wonderland.
Remember to tag us on social using #GlowHartford and #GlowHartford2022!
Stay tuned! Early bird tickets on sale soon!
Tickets
Adults (16-64)

Weekdays $22.99*
Weekend (Fri-Sun) & Holiday $24.99*
Children* (5-15)
Weekdays $17.99*
Weekend (Fri-Sun) & Holiday $19.99*
Family (2 adults + 2-3 children/senior)
Weekdays $85.00*
Weekend (Fri-Sun) & Holiday $85.00*
Senior (+65), Military, Police, EMS, and Veterans
Weekdays $14.99*
Weekend (Fri-Sun) & Holiday $14.99*
*FREE entrance for children under 4.
*Ticket prices vary on weekdays, weekends and holidays. For more information, select a date to see specific pricing.
*Plus service charges and applicable taxes.
*Important Notice: To help keep everyone safe, all tickets will be sold online in advance.
No tickets will be sold at the door. Thanks for helping us keep #Glow safe!
Become a Glow Ambassador!
Have 5,000 followers or more on social?
Get free tickets and access to the media night including complimentary beverages, catered food, and a Glow cup 🙂
Getting There
Connecticut Convention Center
100 Columbus Blvd., Hartford, CT. 06103.
Exhibit Hall A.
Parking Details
There is an 8-level parking garage for approximately 2,600 standard-sized vehicles. Parking lots and garages are managed by third parties. Pricing info here.
Get Involved
Don't miss your opportunity to be part of Glow!
Get On The Nice List
Sign up for our newsletter to be the first to know about our special events and delightful promotions.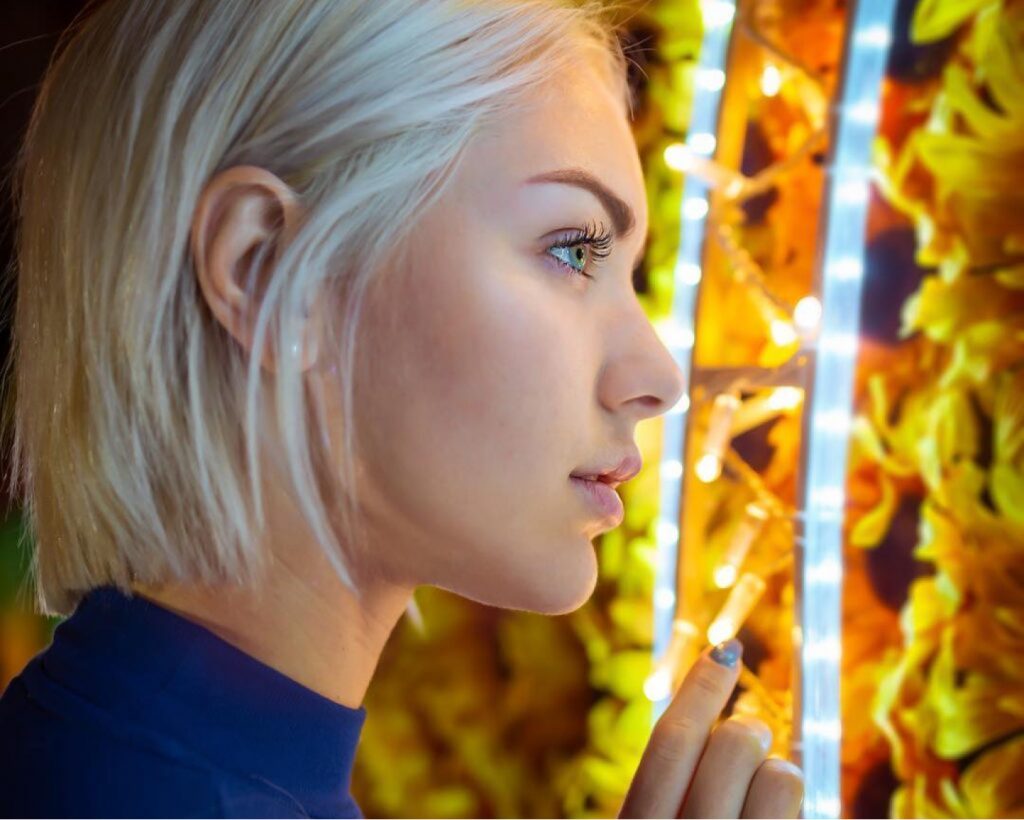 Reviews